February 2016
Completion Date
NEC3 Option A
Contract type
Key project facts
A 50 cell suite, allows South Yorkshire Police to safely and securely process 1,200 detainees a year and save over £1.2m a year in running costs.
The radial wing "hub-and-spoke" plan with its excellent down-corridor visibility brought together teams from across the force who were struggling to operate across three separate facilities which were several decades old, inefficient and dilapidated from years of neglect
Efficient M&E systems and photovoltaics have reduced annual energy bills by 23% – equivalent to £150,000pa
The development also includes administration and interview areas, together with first floor office accommodation and car parking.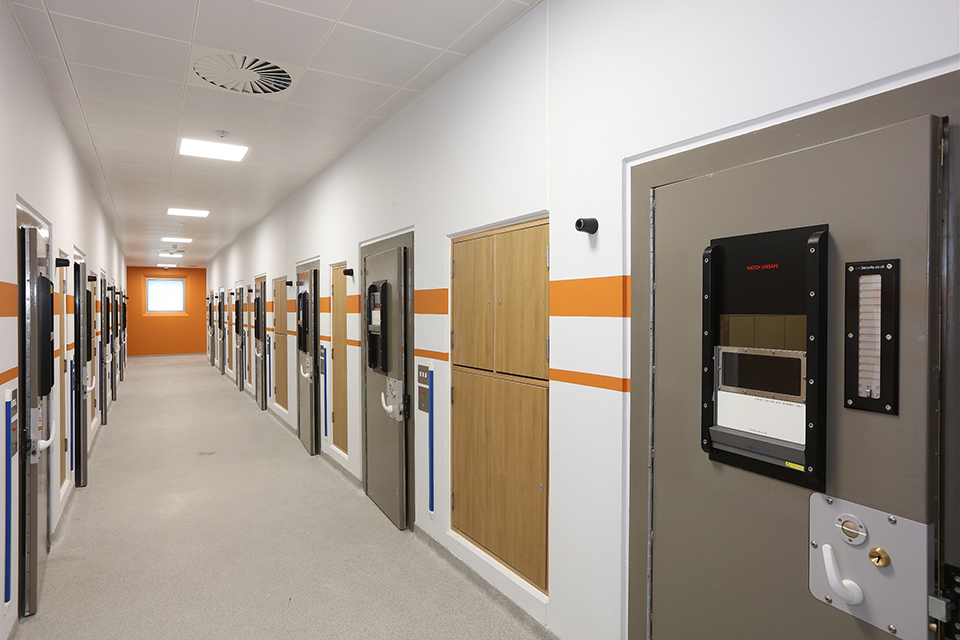 88%
Labour on site within 40 miles
99%
Waste diverted from landfill
36 Weeks
Work experience opportunities provided
It's absolutely light years ahead in terms of facilities that are available for our detainees – a much better environment to keep people who have been arrested.

It's well known we have to make significant financial savings but at the same time we need a workforce properly equipped to tackle crime and protect the public, and this centre, delivering new custody and crime facilities is a significant part of this process.

We can resource this facility with fewer staff and so it does save the taxpayer money having a facility that is state-of-the-art. It's the most modern custody facility in the country so I am very proud that we have got it here in South Yorkshire.
Chief Constable, Mr Crompton